FREEDOM CUSTOM GUITAR RESEARCH Tokyo - Website

FREEDOM CUSTOM GUITAR RESEARCH Tokyo
About the project
For our Japanese client, a manufacturer of unique quality electric guitars we created a global website which supports marketing and sales activities.
Design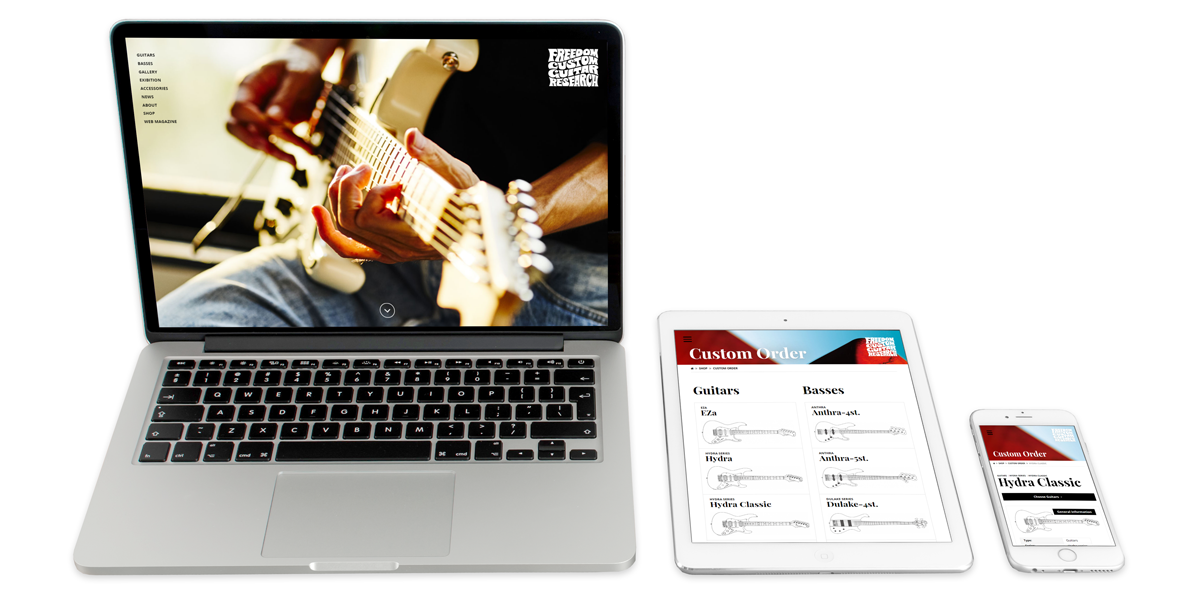 Solution details
The website of FCGR Tokyo is intended for those who want to learn about the instruments produced by the company, the busines philosophy, and the unique approach to manufacturing and quality, which allows the company to offer a 100-year warranty on the manufactured instruments.
The website supports global marketing and sales of the FCGR products. There is a special tool available for configuring your own instrument choosing from various elements of the custom-produced guitars and basses and making an online order.
The site is written in PHP and is supported by our own Contentia CMS. Front-end was developed in HTML5 and CSS3, and interactive elements were written in JavaScript. This site is responsive and guarantees the best viewing experience in all popular web browsers and mobile devices.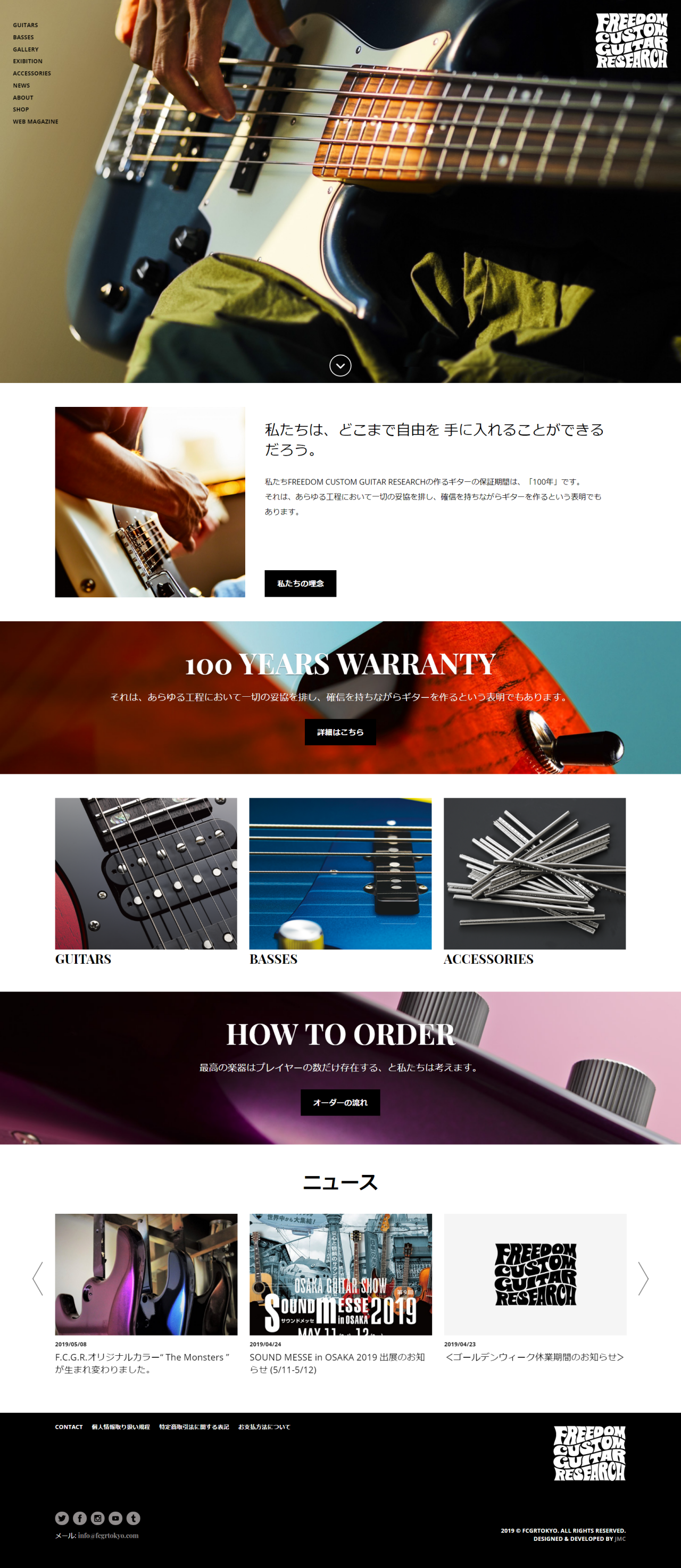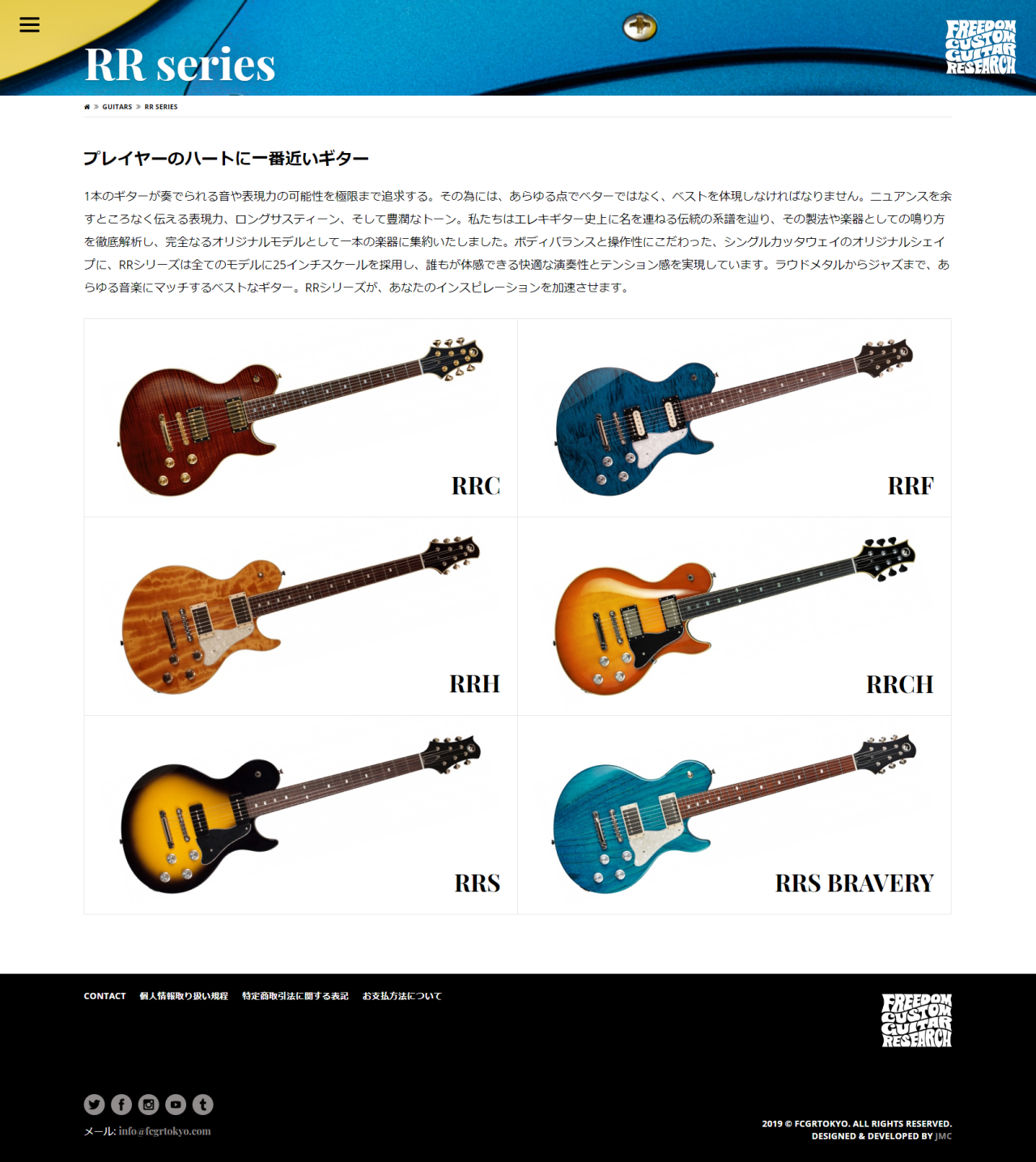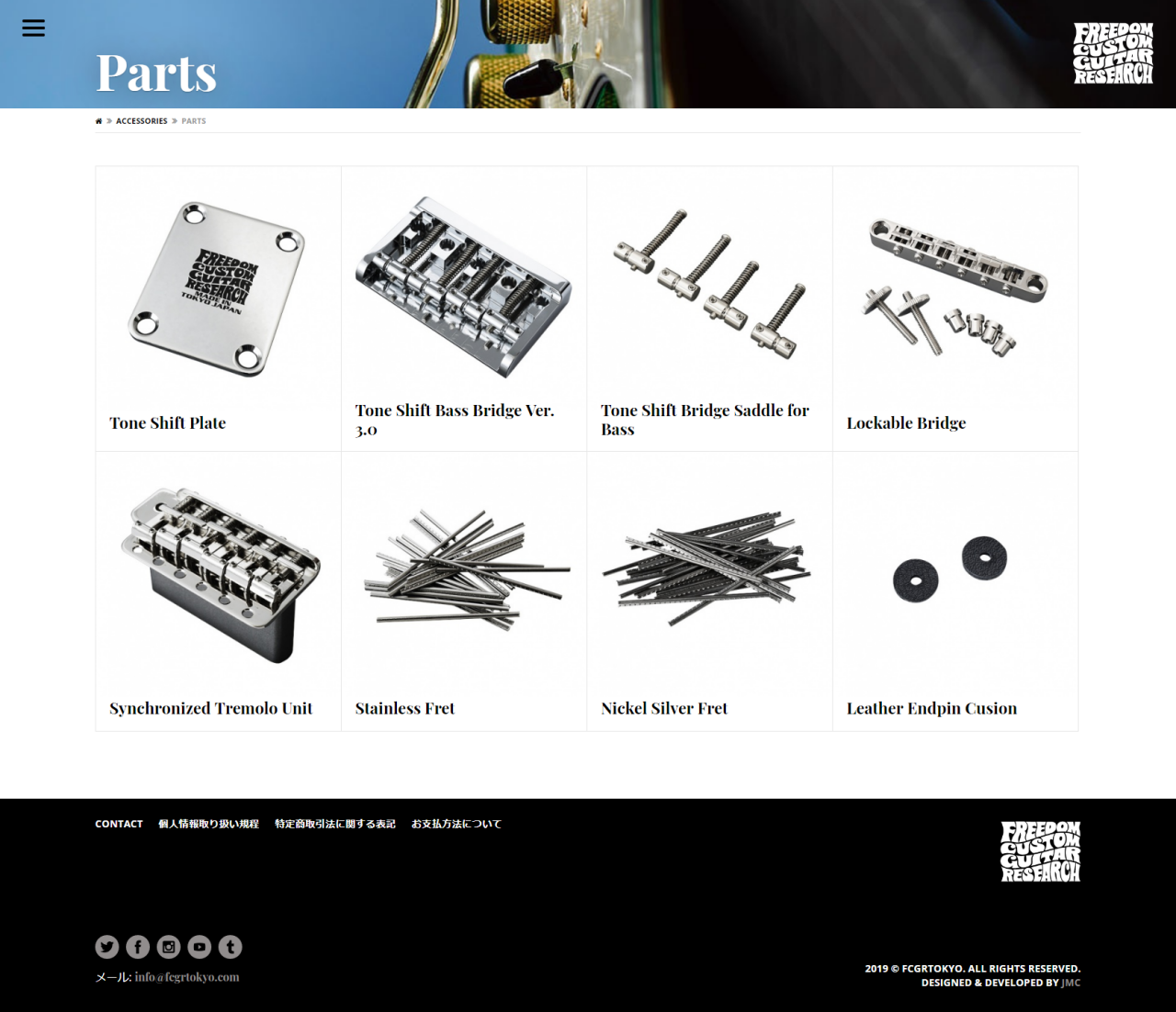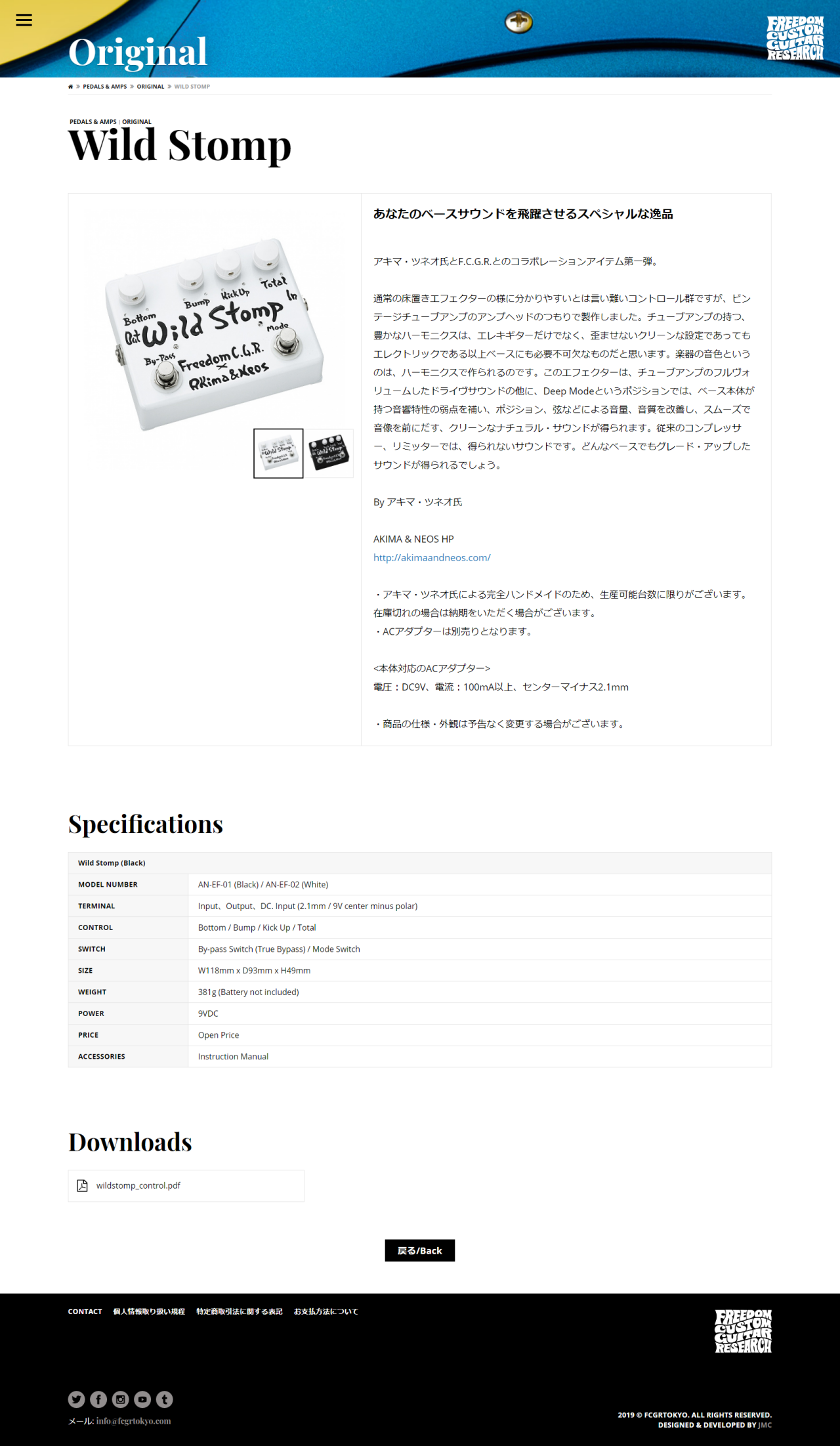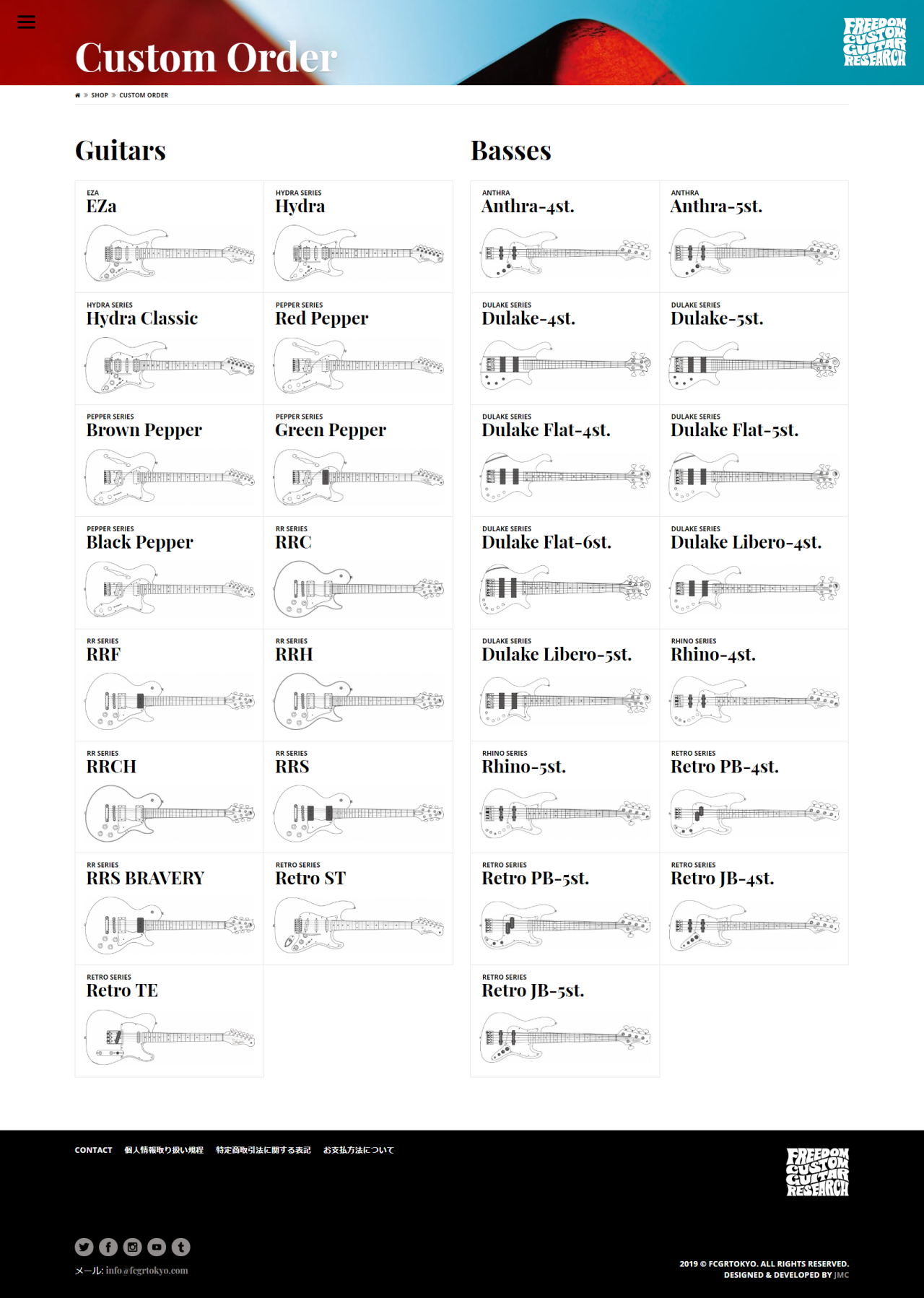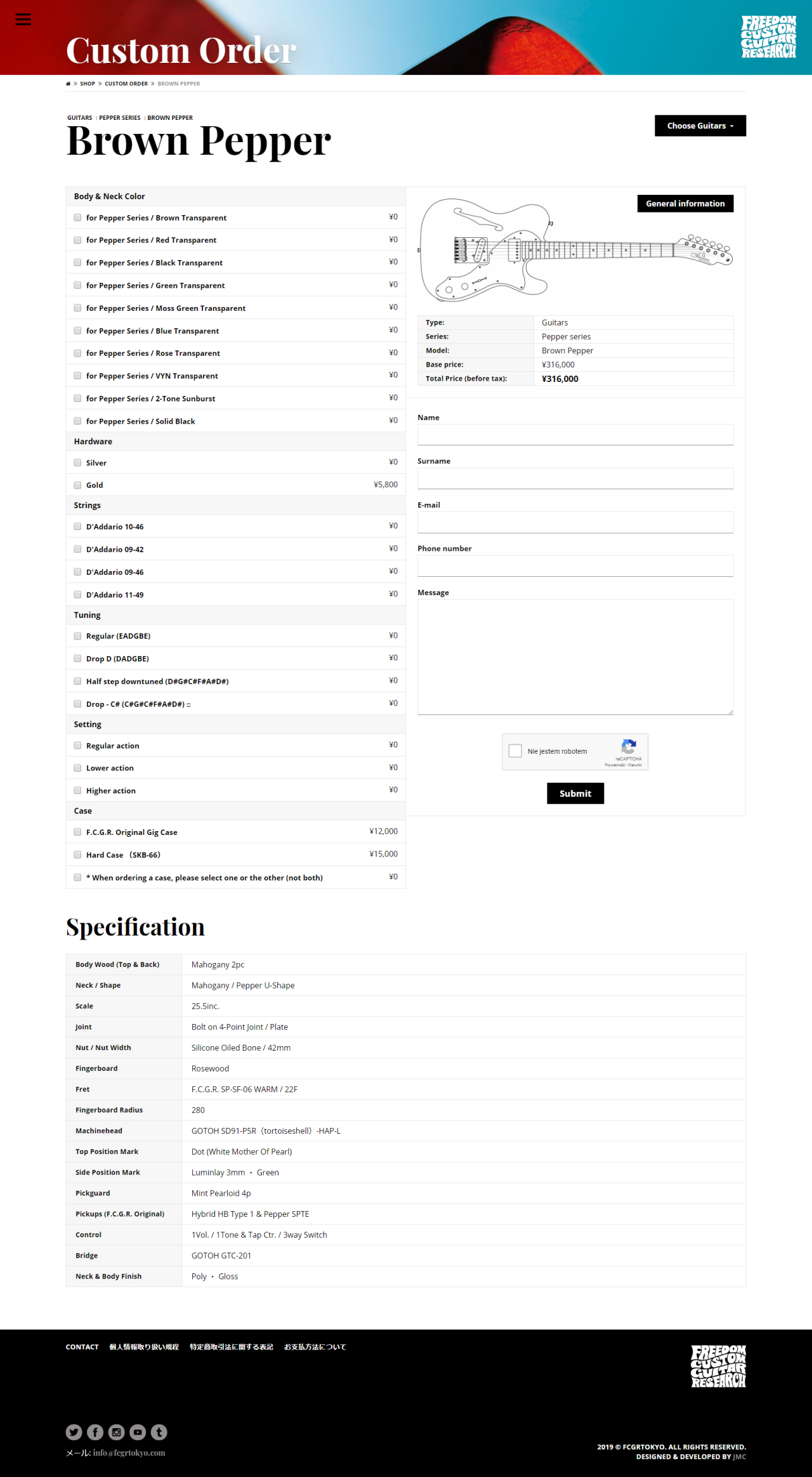 PHP 7

My SQL 5

Ajax

HTML 5

CSS 3
Javascript

Bootstrap

RWD

jQuery

Contentia CMS 5